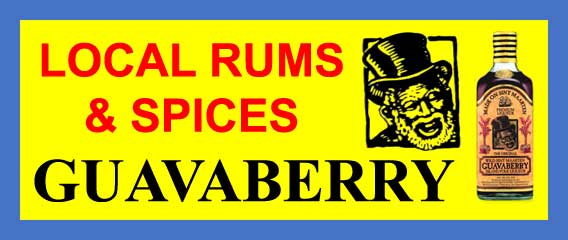 High on Hope Hill above Orient Beach, Local Rums & Spices provides
a large selection of Caribbean Rums, spices, hot sauces, and chutneys.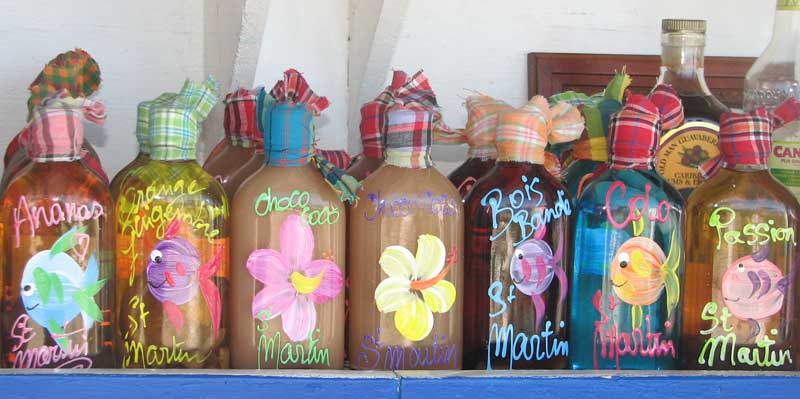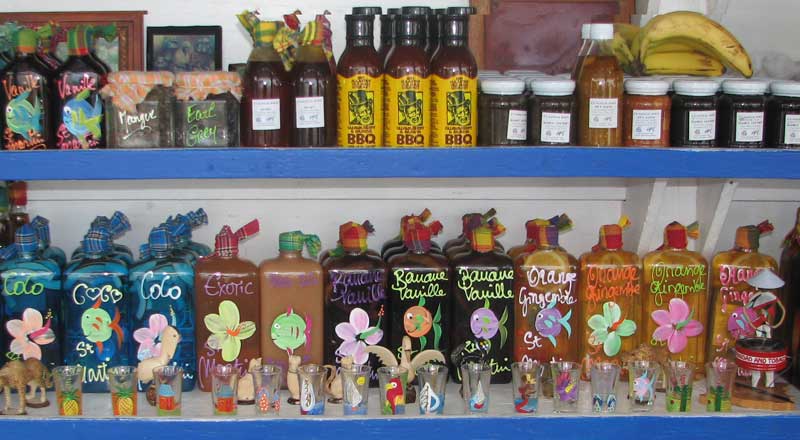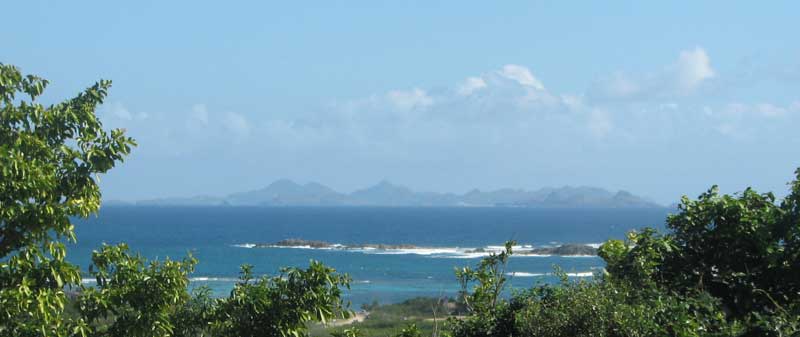 The view of St Barts is spectacular!
Bernadine Ali runs the Local Rums & Spices shop. The shop has several local island rums including Guavaberry, Ma Doudou, and Père Labat from the island of Marie-Galante off Guadeloupe. Many varieties of flavored rum are available in hand-painted bottles: banana, orange-tangerine, cocoa, passionfruit, and bois bandé, rumored to strengthen your bois. She feeds and evergrowing flock of sugarbirds and also takes in unwanted cats and dogs. They are neutered, fed, and treated lovingly. Stop in for the great rums and other local island treats and souvenirs and take a few photos of the fabulous view and the animals. Please leave a dollar for their care.
Please help rescue stranded animals. Visit our shops.
Dine at Paradise View Restaurant and enjoy our great view.